How US citizens can circumvent the US banks' Bitcoin blockade
Image source: So I got a letter from my rinky dink bank (USA-Pennsylvania)@Reddit.
Offshore bank accounts
US citizens can open offshore bank accounts. However, they should declare these accounts to the IRS. This is not a problem if they pay their taxes.
Banks still allow money transfers to offshore bank accounts. So, US citizens can transfer their money to their offshore bank accounts, and then they can load their accounts at cryptocurrency exchanges.
E-currency exchanges
Also there are many e-money exchanges, so US citizens don't need to open offshore bank account. They can just send money via wire transfer to the e-money exchanger's bank account, and receive e-money to their e-money account. With these e-money they can load their accounts at the cryptocurrency exchangers.
E-money (non-cryptocurrency e-money) are still not banned by the (most) U.S. banks.
Sell services and goods online
If you don't want to provide services yourself, you can hire subcontractor at freelancer websites like Fiverr and Freelancer.com.
Provide service like Bitspend.net
You can start service like Bitspend.net (their bank account was closed, so you should expect the same to happen with your bank account if you make such transfers).
Provide service like USA2me.com, MyUS.com, Buydirectusa.com
There are many foreigners, that will be happy to give you bitcoins in exchange for goods from US stores like Amazon.
Localbitcoins.com
Cryptocurrency transactions in person are still possible. This is how most of the illegal drugs and other stuff are sold.
SilkRoad 2.0
On these illegal marketplaces you can also sell dollars (and other legal stuff), not only drugs and illegal stuff.
TorATM
TorATM is an anonymous p2p commodity exchange that operates in real-time. It was designed to easily allow anyone with a twenty dollar bill and access to tor the ability to buy anonymously.
There are future plans to open up twenty dollar bill markets for Euros and other currencies.
Read more at Reddit and Bitcointalk. However, this service is currently offline.
Postal money transfers
This is still available only in UK (ibwt.co.uk - UK Exchange, operating without a bank - there is no bank account to close, no customer wire transfers to freeze). It is time someone to make a profit from this situation.
Exchange e-currencies and Bitcoin, withdraw magic Internet money, get MasterCard with custom logo... [advertisement]
My Bitcoin address for donations: 1DLy4cg1Dr4rLKQnJEzWidDfu1eTBTFqvC
This is why even rational Bitcoin users might use credit cards
Bitstamp asking questions - KYC questions too intrusive, bitcoin users pissed off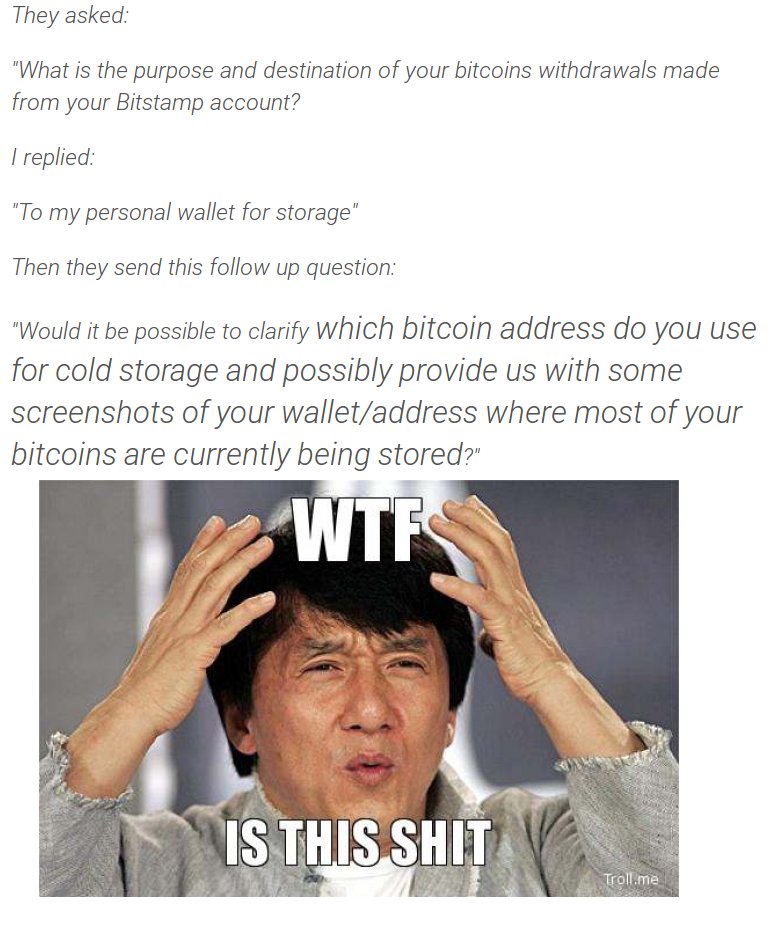 Read this if you are customer of CHASE BANK or other US bank: If you have comment spam on your blog (or "bad" keywords) your bank may close your account because their automated system is "thinking" that you are high risk customer.